"To thine own self be true"
– William Shakespeare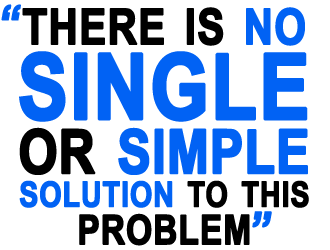 Let's begin with a simple truth: There is no single or simple solution to this problem. Every nonprofit's or small business' needs are different and subject to a combination of variables that impact how an organization should manage IT. One of the reasons Engaged Video exists is to help our clients answer this question, formulate a plan, and identify a solution tailored to their needs. This article is the first in a series of posts on the process of selecting the right IT support service model, and identifying key variables that should factor into your selection process. The first step in the selection process is understanding your needs. Engaged Video starts every project by conducting a simple survey to audit a client's organization structure. That scope serves as the guide for all decisions made in a project moving forward. Here are a few of the data points we collect as we start the process:
Total number of staff in your organization
Specific counts of each of the following staff: executives, directors, managers, support and creative staff
Number of staff members whose jobs are primarily conducted at a computer
Number of staff members who only use a computer for email and communication as needed
Physical distribution of staff members in a single building or in multiple locations
The type of support provider that will be best suited for an organization depends on the answers to questions like these. The first question that any organization must answer is whether it should hire an internal part time or full time staff member to provide IT support services, or if the services should be bid out to a vendor. Larger organizations benefit from out-sourcing IT support services because it allows for more points of contact for phone and remote desktop support services. Most IT support vendors employ a phone room of at least ten support technicians who are available by email and phone. These phone-based support staff will usually be able to remotely log-in to a user's desktop to solve basic problems.  A single IT staff member, no matter how exceptional, can only support one person at a time. As an organization grows that single staff member cannot effectively support the entire organization as efficiently or effectively as an IT support services vendor. That said, there are special cases when having a full time staff member dedicated to IT can be useful.
An organization whose staff allocation skews heavily towards executives, directors, and managers may necessitate an internal staff person to address their needs in a timely and personal fashion. It is often true that organizations that are administratively heavy have greater and more immediate demands for IT support service than organizations that skew towards more support staff. If the staff in leadership positions are also less experienced computer users or not "digital natives" then an onsite IT staff presence is usually better for the company. In certain cases, it makes sense to combine an in-house and out-sourced IT support structure in order to maintain the highest possible quality of service for all staff members.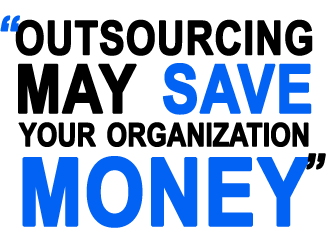 If an organization has hundreds of support staff but very few of them use a computer as part of their daily job duties then it may not be necessary to employ a full-time person to provide support services. Out sourcing in this situation may make sense simply because most IT support providers base their costs on the total number of users supported. If that number is small, even though the organization has a vast number of staff, out-sourcing may save money. The same argument can be made for an organization whose staff members primarily use their computers for email and communication as needed. Data collected under questions 3 and 4 above will lead to a number of decisions without requiring an organization to dig deeper into how staff members are using their computers on a daily basis.
The last question from this initial survey is often the most overlooked. The physical location and allocation of an organization's staff changes the decision-making process from focusing on internal versus external support staff, to simply focusing on what type of external support service is required. When staff members span multiple buildings and, in some cases, multiple cities, it becomes necessary to focus on expense and effective support limitations. Realistically any organization with more than 50 users spread between multiple locations, even in the same city, creates a burden for your internal IT staff member to support everyone equally. In these cases it makes sense to look for an IT support vendor who will provide both basic desktop support, and the services of a CTO in order to road-map technology needs in the future and support an organization's leadership during the budgeting process.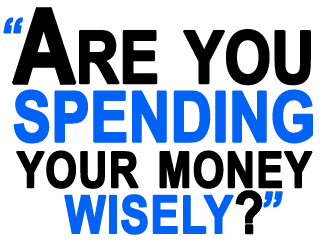 Thanks to the advent of high-speed internet and new technologies available for remote desktop support services, it has become significantly more affordable to hire external IT vendors to support an organization's staff. Quality IT support staff can cost an organization anywhere from $35k to $80k depending on an individual's level of expertise, experience, and certifications. But that expense only covers the cost of a single support person. For a similar amount of money an organization can hire an external service provider with 10 support staff members available for phone support, with additional escalation to "Engineer" level support staff available for more complex problems. Often times these service providers will also offer onsite support service calls at a reduced hourly rate for their clients, or include that service in the cost of a monthly service agreement. These types of service agreements may end up costing the same or less annually than a single quality IT support staff person. That is why Engaged Video encourages you, and all our clients and partners to take a long hard look at how you are currently supporting staff, and how much that support costs annually. Are you spending your money wisely, or are you simply doing what you've always done?
Finding the right support service model for your organization isn't something that can be done by measuring a single data point, but it is worth investing the time to understand your needs and if there are opportunities for growth or alteration in your current operations structure.