Sometimes, you write deep and meaningful blogs about things you're passionate about. Other times you write list posts about lists because being meta is a thing.
So, here at Engaged Video, we sat down and picked our favorite lists posts from the list post master – Buzzfeed.
Enjoy (in no particular order)!
You can't expect me to have spent time on Buzzed and not have taken a quiz either, dear readers. I didn't disappoint: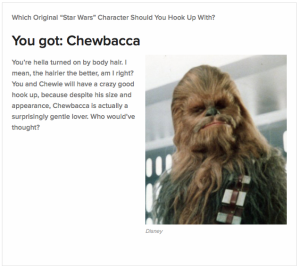 Thanks for keeping it weird, Buzzed. You can take the quiz here! Let me know who you get in the comments.
We'll be back to our regularly scheduled blogging next week, promise!